All the buildings have been refurbished and most have changed use. The old dormitory buildings have been developed into a new administration block and accommodation for staff, volunteers and visitors. Teenage girls live in part of one building and the older boys live in the independence units.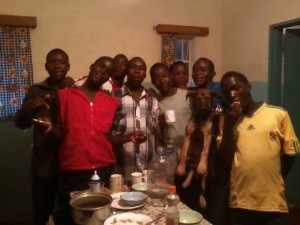 These young adults, who are getting close to leaving the home, look after themselves, cooking and washing etc but in a protected environment. They may stay at the home until 18 years old. Staff look for skills training for young people after they take O level exams and if they have nowhere to go they can stay in the indepence units. They are not asked to leave the Home until they have a job and are able to live in the community.
A great deal of effort is also being put into landscaping the Home with both flower areas and vegetable patches. There is a significant on-going refurbishment programme.