The Matthew Rusike Children's Home, the National Childcare part of the Methodist Church in Zimbabwe, provides a protective and loving home for 145 children and for many years has worked closely with NCH (now Action for Children). Three quarters of these children are under 15yrs. All the children live in small family groups of 10 – 12 under the care of house mothers and a small number of young babies are cared for in a family group by one 'mother'. Many have been abandoned, abused or have lost parents due to AIDs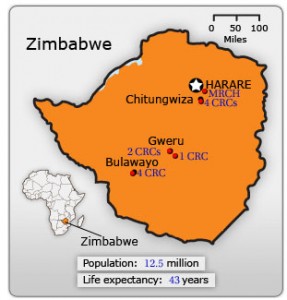 Social welfare brings a child to MRCH initially for a 2 week placement as a place of safety and as a last resort if no family has been found. The first morning the child arrives, the probation officer will pass on any known information about the background of the child, including any experiences, so that any extended family can be searched for immediately.
The child is placed on a court order for 3 years if the family can't be traced or a foster family found in that time and this can be renewed for another 3 years. When family is found great care is taken to ensure it will be a good environment and MRCH staff visit the family to monitor the situation and if necessary the family maybe helped with food and school fees.
If none of the child's extended family can be traced then foster parents are looked for among church congregations who will take the child during the school holidays. These foster families may be a few hours drive from MRCH so children have to be taken and collected by MRCH staff each holiday.  Foster parents are not paid but a programme of support is available.
All the children in residential care have specific care 'plans', so each child's talent is nurtured and they can be helped to realize their full potential. There are also specific discharge plans to assist the child to make effective use of the time they are placed at MRCH.
A child may stay at the home until they are 18 years old. MRCH will help with skills training after O level exams and a young person may stay at the home until they have a job or somewhere to go.
In addition to the Home, the Matthew Rusike Organisation also supports Community Resource Centres (CRCs) which are being developed across the country, in urban and rural districts. At these centres vulnerable children can be cared for for up to 2 weeks while families are traced and encouraged to foster them. The Home and each of the current CRCs are marked on the map above.
The photograph below shows a birdseye view of the Home in 2012.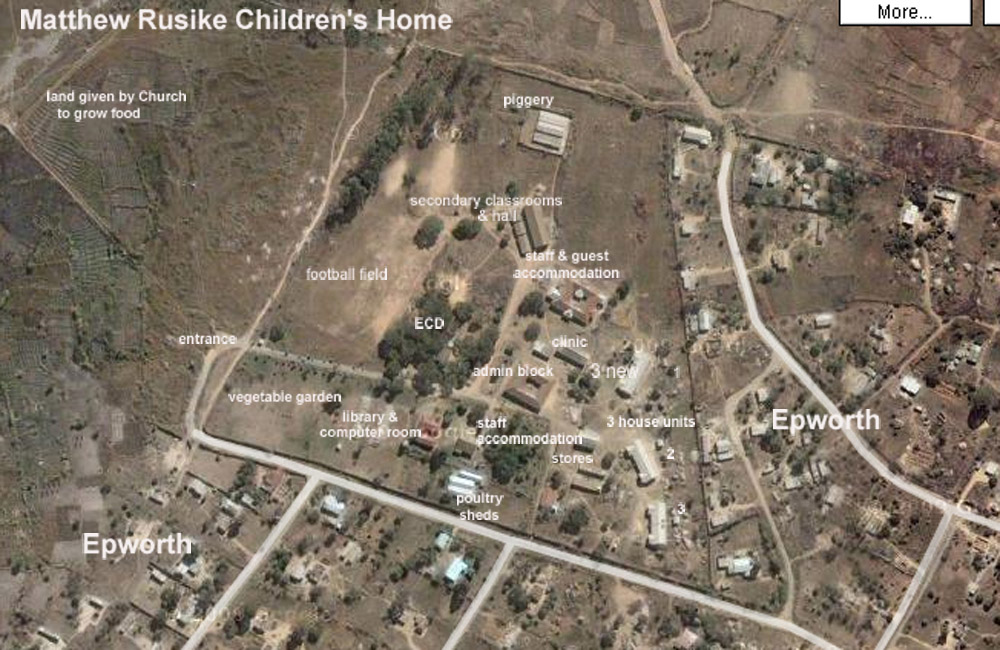 "We believe that all children are balls of potential, which if properly encouraged; can develop into responsible beings in society." Astonishment Mapurisa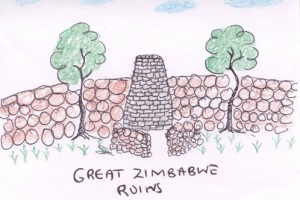 "Action for Children has worked in partnership with MRCH for many years, assisting with training of staff, payment for capital projects and supporting the development of the decentralised approach to work with children across Zimbabwe. In future, new partnership proposals will be channelled through the Methodist Church [Britain] for joint consideration between them and Action for Children". Barry Barnes (2010)

The Home is having a huge and positive impact on the lives of the children it cares for. Here are just two stories from the Home…
My Life by Eurelia 15yrs
"No one looked upon me, I was useless for now my life was in a a horrible situation. This started as all my parents passed away. The earth was unfair. My life suddenly changed as I was taken to Matthew Rusike Children's Home and it was now in my hands. I cannot believe that I am orphan as I now have brothers and sisters and parents. For there was a sudden change to my life."
Life before Matthew Rusike by Bevinda 14yrs
"I was living with my mother and father and in 1997 they all die in consecutive months. Then I started with my four young sisters. I am the first born and my young sisters names are Edina, Anna, Yvonne and our little sister Gladys. She now living at Chinyaradzo Children's Home. We came here because of that, our little sister Gladys became sick. Her sickness was bad. We went with her to the hospital and she admitted there. I started to stay with her in the hospital for four weeks. The nurses started to laugh at me and says you are a little child but to have a child. I said to them that she is my mother's child and they say where is your mother. I say all my parents are passed away in 1997 in the same year. The nurses notice that I was saying the truth and they fell pity on me. They ask who is your guardian and I said I am the guardian of all the children. I am the owner, they eat, they have bath, they are wearing smart clothes. Where I get the money for it and all things wanted in the house is at the account left by mother and father before death of them. The church I was going, they helped us for money and food and the neighbours all fell pity on us. The our nurses go to social welfare department, they also fell pity for us and started to look place for us in children' home. This is how I came to Matthew Rusike."
Save