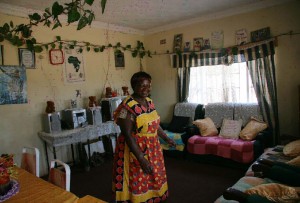 There is a wonderful group of loyal staff members, some of whom have served the home for over 25 years. They include care staff, a nurse, development officers, maintenance and administration staff, teachers and study mentors. In 2012 we said a fond farewell to Astonishment Mapurisa. He had been Superintendent of the Home for 11 years.
"It has been very good to have personal contact with Astonishment…Thanks to [his] guidance and friendship, the Friends have enjoyed 11 years of cooperation for the benefit of the children of Zimbabwe…We shall miss him greatly and wish him well in his new placement."
In 2012 Reverend Margaret Mawire became the National Director of Childcare  and the Superintendent at MRCH.  She was brought up by her grandparents and educated at Harare High school, doing A levels through correspondence. She achieved a Diploma in Theology then a BA hons in Religious Studies at the University of Zimbabwe. In 2011 she attained her Masters degree in Applied Theology at the Queens Foundation in UK. She has been a serving minister in 3 circuits in Zimbabwe and was chaplain at MRCH during 2010.
" I felt challenged to be heading a big organisation like MRCH where so much has been achieved already by my predecessors and so much lies ahead of us that still needs to be done. However I feel blessed knowing that MRCH has a dedicated team of well qualified staff to assist to drive the vision of MRCH forward. Our first priority is to ensure continuity. Childcare in Zimbabwe is under funded so finances and resources for programming are a problem. In my short time here, one thing I have realised is that childcare is expensive."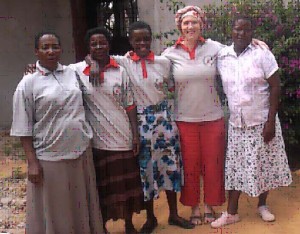 There has been investment in training for all staff in their particular area of duty from gardening and animal husbandry to childcare and administration. Many of the staff attended a very successful team-building weekend away together in 2008 and there are plans to do this again if funding allows.
"Our goal is to develop the whole child, spiritual, physical, emotional, intellectual. We need more staff development. The children are like little birds with broken wings – we need to repair their wings so they can fly and achieve their goals in life. We need support to grow, I get support from Mr Mapurisa." Staff member
Childcare workers are on duty 24 hours a day for 30 days before they have 13 days to go home to their own families. Relief staff come in rotation to enable regular care workers time off.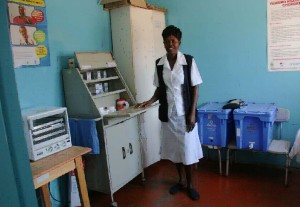 The childcare development officers, funded by Action for Children and based in outreach areas, try to find family members and encourage them to foster the children or have the children stay with them for the school holidays. This gives the children experience of life outside the institution of MRCH. If family members aren't traced then volunteer foster families are located from local churches. The childcare development officers also work closely with the communities where new centres are being developed to support the families without parents due to HIV/AIDS.
Detailed information about the work the staff do is available.
Save